Kim was born and raised in the beautiful Pacific Northwest where she cultivated both her love of theatre and her love of all things strange. She attended Hofstra University and graduated with her BFA in Theatre Arts with a Specialization in Performance. She also attended the London Academy of Music and Arts to receive a post-graduate degree in Classical Acting. She has worked extensively as an actor, playwright, director and educator in both Seattle and New York. More recently she has worked as a film director and educator with local youth organizations in the Seattle area.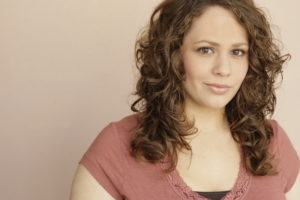 Outside of the theatre, Kim has worked as a paranormal investigator, tour guide and speaker on topics ranging from True Crime, Dark History and the Paranormal. She also has spoken and taught about horror films, their history and criticism.
Kim has been a part of a number of podcasts including, Horror Honeys Radio, AGHOST Stories and Ghoulish Tendencies. She has also made guest appearances on a number of podcasts and online radio, including Yeah, Butt and Mystic Moon Cafe.